Hon Kenneth Marende
Chairman
A confident and enthusiastic individual who maintains focus on meeting set objectives as well as fostering good governance in ethics and moral values. A credible, dignified personality that is a persuasive communicator with strengths in negotiating agreements and managing public opinion. A Certified Chartered Mediator sharpened to deliver neutral, impartial, non-partisan and just negotiations, and resolution of political, socio-economic and legal disputes. Adept at strengthening and enhancing relations between countries. An accomplished Senior Counsel with vast experience at resolving complex issues and representing country as a liaison on international matters.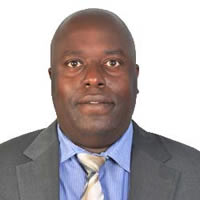 MR. JAMES MANGERERE
Patron
Mr. Mangerere is a Senior Advocate of the high court of Kenya, The President Mediation Training Institute East Africa. He is a member of the Professional Trainers Association of Kenya, a member of the Chartered Institute of Arbitrators London, A member of the Law Society of Kenya, Institute of certified public secretaries of Kenya, Kenya institute of Management and the East Africa Law Society. He is a Chartered Mediator (ICMC), An accredited Master Professional mediation Trainer, A Certified Conflicts Dynamics Profile User, Patron Society of Mediators of East and Central Africa, Certified Public Secretary (CPS (K), A Commissioner for Oaths and a Notary public.
Mr. Mangerere is the first mediator from the African continent to be inducted into the prestigious International Academy of Mediators in November 2018 as a distinguished fellow.
Mr. Mangerere is an East African based mediator, arbitrator, negotiation consultant, facilitator, trainer, and Alternative Dispute Resolution (ADR) systems design specialist. He has mediated two-party and multi-party disputes in numerous contexts, including commercial, employment, corporate governance, workplace, banking and breach of contract. He has arbitrated and mediated numerous commercial cases.
Mr. Mangerere has considerable experience as a commercial and workplace arbitrator, mediator, facilitator, and a master trainer, with emphasis on large and complex cases in East Africa and internationally.
Mr. Mangerere is a sought-after speaker and trainer in Mediation, and has conducted skills training or educational programs in mediation for many leading companies and international organizations. He is responsible for a series of in-depth interviews on conflict resolution topics.
Mr. Mangerere is well known for his abilities in settling contentious matters in every area of business and commercial practice, Employment, family, community, Accountings, Professional Malpractice, Insurance Coverage, Intellectual Property and many other areas,.
Mr. Mangerere has mediated international cases and disputes involving a wide range of domestic and cross-border contract breaches, trademark infringements, insured claims, licenses, and business partnerships.
He has more than 15 years training experience in Mediation and labour laws and industrial relations locally and internationally.
He is the managing partner of Mangerere J and co Advocates and Director H/R and Administration for Unitel Services Limited and a Labour laws consultant many organizations .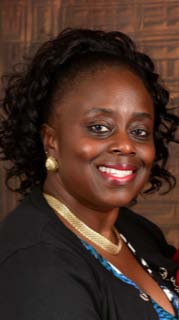 BERYL ANYANGO OUMA
Vice chair
Ms. Ouma is an Advocate of the High Court of Kenya with over 20 years experience having been called to the Bar in January 1996. She is a Chartered Mediator and currently serves as the Vice Chairman of the Kenya Chapter of the Institute of Chartered Mediators and Conciliators (ICMC). She is a member of Law Society of Kenya, a Commissioner for Oaths as well as a Notary Public. She is also the founding and managing partner at the law firm of B A OUMA & ASSOCIATES ADVOCATES based in Nairobi Kenya.
Through her career as a practicing lawyer, Ms. Ouma has been a strong advocate for the adoption of Alternative Dispute Resolution (ADR) as a means of settling contested matters between parties. She has presided over and successfully mediated disputes in matters Succession related, Commercial, Labour & Employment, Intellectual Property, Religious Communities to mention a few.
Ms. Ouma is a member of the Rotary Club of Langata, Nairobi and served as the President of the club for the year 2004/2005.
Charles Marube Getanda
Secretary
A qualified Legal practitioner (Advocate High Court of Kenya), Certified Public Secretary, Certified Professional Mediator and University lecturer who firmly believes in quality, relevance and Professional excellence.
His main area of practice is is Business law.  He is familiar with the legal framework of regulating business in Kenya and has represent both corporate and individual clients in matters relating to Insurance, Banking, Procurement, Contract disputes, Employment disputes. He has represented clients in Subordinate Courts, High Court of Kenya, Court of Appeal, Supreme Court of Kenya and Business Tribunals.
Salim Faza
Treasurer
Your content goes here. Edit or remove this text inline or in the module Content settings. You can also style every aspect of this content in the module Design settings and even apply custom CSS to this text in the module Advanced settings.